Business stationery design
We design letterheads, business cards and compliment slips.
Need stationery designing?
Having your companies stationery professionally designed gives the right impression to your customers and clients which are why Toast are experts in Business stationery design.
Many businesses go to the trouble of designing a professional logo but then don't apply the same look and feel to their stationery templates.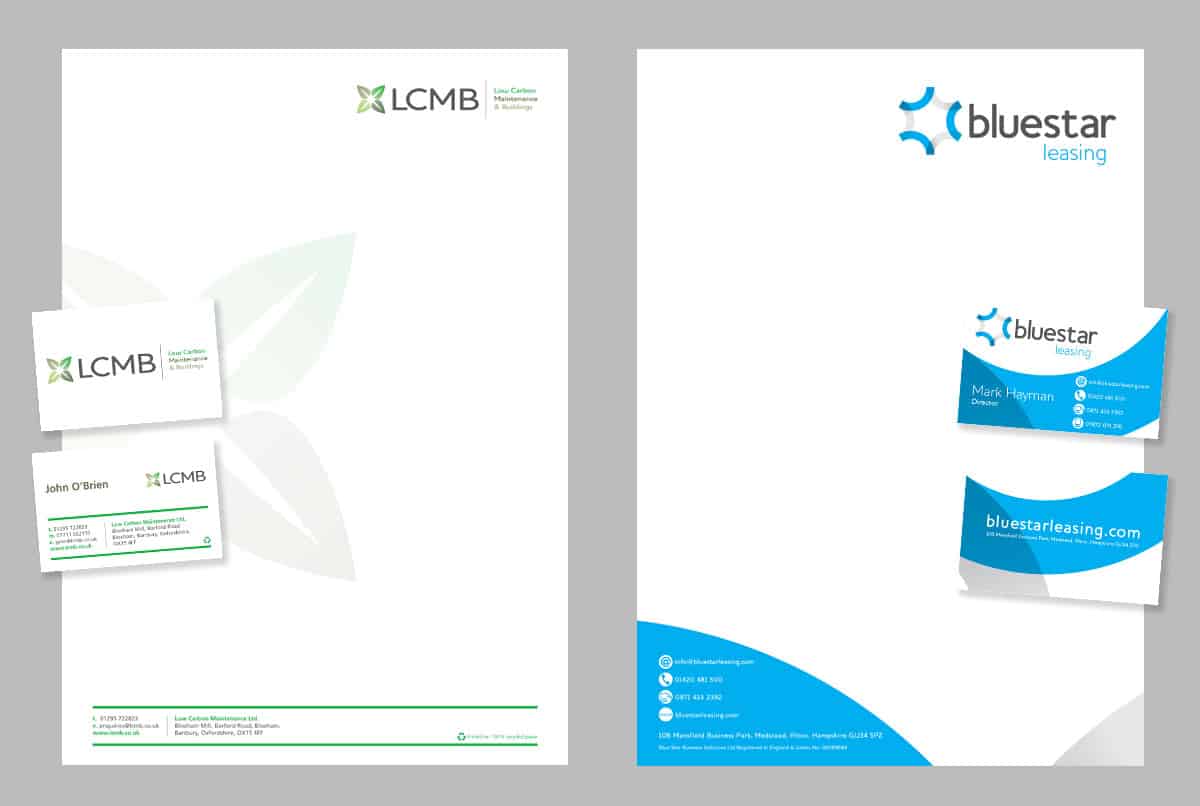 Getting your company stationery right
Your business cards, letterheads and compliment slips say more than you think about your business. 
Your business stationery is another part of your companies branding and should be designed by professionals so that it's both on-brand and looks great.
In an age where nearly everything is digital, cleverly designed stationery can set you apart and increase brand recall.
Talk to Toast today about your stationery design
Business cards
Ok, so you can get some cards printed at Vistaprint for next to nothing. They'll look ok, but a little cheap.
Does this make your business look cheap too? If you're a sole trader or start-up then this sort of approach to your stationery designs might seem like the best route but it can have a negative impact on how you are perceived.
At Toast, we encourage our clients to move away from free or cheap business card template designs and to really think about how their business cards could be different.
Your business card should in some way (small or otherwise) reflect your business and your branding.
So if you're a charity, how does the look and feel of your business card reflect you? Is it printed on uncoated, recycled stock? Does it reflect your brand values? Does it communicate your mission?
That might sound a lot for a small rectangular card, but it's all possible when done properly.
Letterheads & compliment slips
You use these for everything – from invoices to letters and proposals. Letterhead template designs do not have to be the standard design either.
There are many ways to avoid just plonking the logo and address on a letterhead design and using them to further convey your key messages.
Paper stock, print finishes and brand elements can all be used on letterhead designs to great effect.
Just because we now use email more than ever for daily comminucation, nothing beats a well designed, well printed letterhead to make your business stand-out.
Custom business stationery does not need to cost a fortune
 Digital printing now makes short-run business stationery printing affordable, and in the larger part, digital print is now sufficient for day-to-day stationery. 
However, if you have a sales team or reps that meet and greet existing and potential clients on a regular basis, your corporate stationery really does deserve a little more attention.
Toast can help you with the design of your letterheads, cards and your business stationery printing.
We can make your stationery a talking-point
When you first hand over a business card, or a prospective client receives a letter from you, your stationery should be designed to be something that they remember.
Whether it's a striking design, humorous or just really different to the 'norm', it will make your brand name memorable and will serve as just one additional way of getting your product or service remembered.
Back in the 90s when everything was printed and it was all about the stock and special finished used on letterheads and business cards, they were seen to have more importance.
We'd like to give that importance back to your printed stationery items and design them to look amazing.
It might only be one small part of your branding (and you might not even use them that often) but when you do, they should wow the recipient!
Top